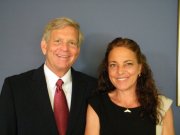 1123 Linwood Loop Saint Johns, FL 32259 SHOW MAP
Office:(904) 230-1020


Phone:904-794-1746 Sherry's Cell


Other:904-230-1020 Ted's contact
Imprint Properties LLC
Imprint Properties is a Florida Real Estate company that specialize in finding Buyers their right new home and helping Sellers to make the change in a smooth & cohesive manner. We also have a very good track record in Property Management. Look forward to hearing from You about your needs. "A Small Company with Big Results" Ted & Sherry.....
Representing Buyers and Sellers
We represent Buyers who are looking to find that new or resale home that suits their family's idea of a great place to live. Sellers who are ready to move on to the next chapter of life. Give us a call we will be happy to help you!
Ted Schmidt - Property Management
Property Management has always been one of our strong assets; with many different types of properties under management. We provide help with empty home services to complete property management, including tenant placing.
Vacation / Short Term Rentals
Our vacation/short term rentals are always busy. We offer rentals as short as a week to as long as six months. From the seasonal visitor to the intern that is only in town for a few months, we are able to provide finely appointed, furnished units that have the feel of being home. Choose between one and two bedroom units which include full kitchens and laundry facilities. Nice neighborhoods, great shopping and the beach is just moments away.
Jacksonville Florida Area...
The largest city by area in the US, and the 2nd largest population center in Florida, Jacksonville is full of opportunity for home-buyers. Jacksonville is a vibrant and engaging community that is filled with exciting things to do and see. Jacksonville contains over 500 separate neighborhoods that may be broadly categorized into larger communities: Northside, Southside, Arlington, Westside, and the Beaches. In terms of attractions, residents enjoy visiting the Jacksonville Jaguars, golf courses, River Front, Museum of Science & History, the Jacksonville Zoo, Jacksonville Symphony Orchestra, and the Ritz Theater. Families enjoy the many beaches: Fernandina Beach, Jacksonville Beach, Atlantic Beach, and so on. With flat, sandy beaches that are frequently uncrowded and full of interesting tide pools, the beaches are perfect for day trips. Adults can enjoy the boardwalks and historic districts along the waterfront. It is easy to find things to do in North East Florida!
Direct Address For This Page
http://offices.floridarealtors.org/imprintproperties
Primary Specialties
Residential - rentals, Residential - single family home resales
Language Spoken
English
Market Areas
Doctors Inlet, Fruit Cove, Green Cove Springs, Jacksonville, Jacksonville Beach, Jacksonville N A S, Mayport Naval Station, Orange Park, Ponte Vedra, Ponte Vedra Beach, Saint Johns, Village Of Golf