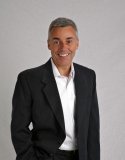 3727 SAINT MORITZ ST BELLE ISLE, FL 32812-1136 SHOW MAP
Real Estate -- As it should be
A house is never a home because of its room dimensions or the color of the walls. It is about how you feel when you walk through the front door. The way you can instantly envision your life unfolding there.
Different by design
The O-Town Realty Team takes a different approach to real estate, one that is built on personal touches, win-win deals, and positive results. I utilize the latest technologies, market research and business strategies to exceed your expectations, and most importantly listen, and together we find solutions that are tailored to you.
How I can help
Thanks for starting your real estate search here. This website is full of information for you whether you are looking to buy or sell. After you have had the chance to review this information, contact me so I can tell you more about how a different approach is available to you. If you are interested in buying or selling a condo, townhome, or home. I welcome the opportunity to meet with you and discuss your real estate needs. Call me today (407-234-6866) or send me an e-mail at nick@otownrealty.com
Real Estate -- As it should be
I appreciate the opportunity to earn your business.
Nick Hale
Broker 407-234-6866
Direct Address For This Page
http://offices.floridarealtors.org/otown
Primary Specialties
Buyers Agent, Residential - single family home resales
Language Spoken
English
Market Areas
Orlando, Winter Park