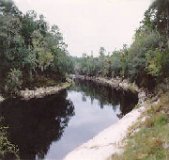 127 E Howard St. Live Oak, FL 32064 SHOW MAP
Office:(386) 362-4539
Toll Free:(800) 557-7478


Fax:(386) 364-4539


Company History
Poole Realty, Inc. was established in 1991 by Ronnie Poole, Broker. Our office currently has 32 Real Estate Agents.
Areas Serviced
Poole Realty, Inc. currently services Suwannee, Hamilton, Lafayette, Columbia and Madison Counties.
Expertise
All Agents at Poole Realty, Inc. are very experienced in all aspects of Real Estate. Including but not limited to Farms, Land, Residential and Waterfront Properties.
Real Estate Services
Poole Realty, Inc. specializes in Listing and Selling properties in the Suwannee River Valley area.
Comments
Our office is located in downtown Live Oak with a population of 7,603. Live Oak is the largest town in beautiful Suwannee County.
Direct Address For This Page
http://offices.floridarealtors.org/275381
Primary Specialties
Commercial - industrial, Residential - Farms and Land
Language Spoken
English, Spanish
Market Areas
Branford, Day, Jasper, Lake City, Live Oak, Madison, Mayo, Mc Alpin, O Brien, Wellborn, White Springs