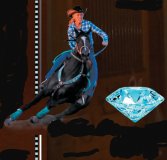 , FL SHOW MAP
Office:(352) 445-5776


Phone:352-445-5776


Areas Serviced
We service all areas in Florida but specialize in Marion and Levy County areas.
Expertise
We specialize in helping you find equestrian property but can help you find a home in any area that you prefer.
Real Estate Services
Helping first time buyers, experienced buyers, sellers and investors with finding the right property for you.
Direct Address For This Page
http://offices.floridarealtors.org/3349196
Primary Specialties
Buyers Agent, Residential - Farms and Land
Language Spoken
English