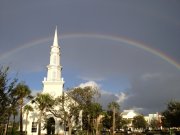 1860 SW Fountainview Dr., Suite 100 Port St Lucie, FL 34986 SHOW MAP
Office:(772) 216-7005


Phone:772-216-7005 Cell


Other:772-742-1888
Company History
Having lived, worked and played on the Treasure Coast since 1980, it seemed time to make it available to folks looking for a change. We welcome new residents to this Gem of Florida.
Areas Serviced
From Tradition, St Lucie West, to Vero Beach we have you covered!
Expertise
Not a newcomer to the industry. Specializing in marketing and negotiating. We LISTEN to the buyers and the sellers and help you get what YOU want.
Real Estate Services
We present your home in it's best light using state of the art 3D 360 Homes virtual tours. We have a history of selling houses without the buyer entering the house! Buyers, we will work with you across the miles and be your eyes on the property.
Comments
If you are interested in a community or single family home, call us to introduce you to the builder. We can show you homes they don't have access to as well as those they do. Come join us for your well deserved Fun in the Sun!
Direct Address For This Page
http://offices.floridarealtors.org/hogerealty
Primary Specialties
Residential - single family home resales, Residential - waterfront / luxury
Language Spoken
English
Market Areas
Hutchinson Island, Port Saint Lucie, Saint Lucie West, Vero Beach